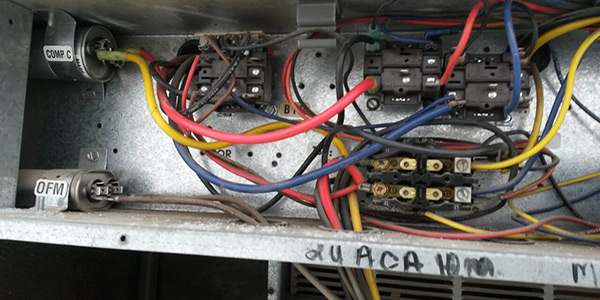 Our Electrical Services
Since 1981, Colbert's Electric, Inc. has been synonymous with high quality, experienced and reasonably priced electrical work in the greater Anaconda, MT area. We are fully licensed, bonded and insured, and over the past 34 years we have satisfied thousands of customers. We are proud of the strong reputation we have built up, and that reputation is based on hard work and strong expertise in all things electrical. Here is a look at the different services and standards you can always expect when you hire Colbert's Electric, Inc. to be your residential, commercial or industrial electrical contractor in Anaconda, MT:
Serving all customers: As a full service electrical contractor, Colbert's Electric, Inc. is proud to serve any and all customers that come our way, including residential, commercial and industrial customers. As a family owned and operated business, we understand the importance of electricity in both your home and your workplace, and we will work hard to always give our customers the best lit, most effective and most comfortable environments possible.
Quality work: Whatever service you hire us for, from network routing to electrical repair in Anaconda, MT, Colbert's Electric, Inc. has the experience, resources and commitment to excellence necessary to get the job done, and to get it done right. Our electrical professionals are dedicated to always treating you and your property with the utmost respect, and we will communicate with you through each step of our work.
Whether you need a residential, industrial or commercial electrical contractor in Anaconda, MT, Colbert's Electric, Inc. can provide the services you require. Here's a sample of the many services we're able to offer:
Indoor and outdoor lighting
Network routing
Phone systems
Underground
Installation
Computer and network wiring
Network cabling
Farm & ranch
Overhead
Repair
Security camera installation and repair
Electrical troubleshooting, consulting, and thermal imaging
Low voltage wiring
Service
To receive more information about our electrical services and reasonable rates, please give Colbert's Electric, Inc. a call at 406-563-7552, or visit our Contact Us page.